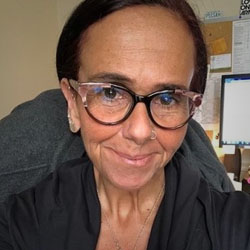 I take a client-centered approach to counseling and work to provide a safe, non-judgmental, and validating environment to build trust with my client's and to foster our therapeutic relationship. I believe that life is a balance of acceptance and change and I work with my clients to explore areas of their lives causing them difficulty and to find balance between the processes of acceptance and the change necessary to foster improvements in one's life. I can help the client explore the complexities of this balance and teach and provide the skills necessary to enact these changes.
I primarily practice Dialectical Behavioral Therapy (DBT),Cognitive Behavioral Therapy (CBT), Acceptance and Commitment Therapy (ACT), and Motivational Interviewing (MI). I specialize in the treatment of mood disorders, substance use disorders, trauma, self-harm, suicidal ideations, and issues unique to the LGBTQ community and women.
I am often in session with other clients so when you call, please leave a message so I can get back to you to discuss how I can help you feel better, achieve your goals, and attain serenity and balance in your life. Looking forward to hearing from you soon.