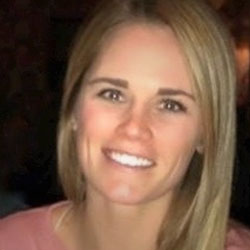 Jessica Bragen, MSW, LSW
Therapist | Email Jessica | Psychology Today Profile
The therapeutic process is one of partnership, in which you are an active & willing participant working towards wellness. Nobody knows your experiences better than you do & there is power in that. I maintain an environment that allows you to feel safe, free of judgment & able to trust that your right to confidentiality is always upheld. My ideal client is open to learning new strategies & making positive changes in their life. I am eager to help you learn to manage feelings of anxiety, stress, depression and ability to regulate emotions. Together we can explore different areas of your life & identify specific goals to work towards.
I can help you discover the resilience that exists within yourself, even if it's difficult to see right now. Any work we do together is centered on creatively building your natural strengths & abilities in a way that will help you feel empowered and in control of your life. I primarily utilize Cognitive Behavioral Therapy (CBT) and Mindfulness-Based CBT. Together we can explore the relationship between thoughts, emotions & resulting actions to build more effective strategies for coping with life's inevitable stressors. How we learn to respond to life's difficulties can make all the difference. "Like a lotus flower, we too have the ability to rise from the mud, bloom out of darkness & radiate into the world."