John Avella, EdS, LPC, NCC, NJSP, DRCC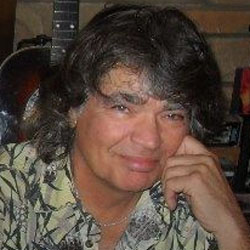 John Avella, EdS, LPC, NCC, NJSP, DRCC
Therapist |  Email John
MY PHILOSOPHY: I regard myself as a humanistic counselor , with respect for all my clients. I possess excellent listening skills and always check for clarification. The counseling process works well when a bond is formed between the client and therapist, creating a safe and caring environment. I am authentic across the age spectrum and view my clients with positive regard. Through a combination of therapeutic techniques, I engage my clients in identifying their beliefs and collaboratively develop new coping mechanisms that address their concerns. My counseling practice offers a warm and confidential atmosphere where the services are goal directed, aiming for resolution of issues and improving the quality of life within an optimum period of time. Other possible benefits of counseling may be a better ability to cope with marital, family and other interpersonal relationships, and /or a greater understanding of personal goals and values. Clients may, at times, experience a variety of emotions during counseling as you remember and therapeutically resolve unpleasant events. Counseling is a collaborative process and the progress made is dependent in large measure upon the client's investment in the process.
EXPERIENCE: With over 25 years in the helping profession, I have learned the importance of approaching each individual as unique and each problem as solvable. The most essential aspect of therapy is the trusting relationship I have with each client. I have found that utilizing various counseling approaches to help solve and adapt to life's problems and obstacles makes the most sense. Some of the methods I employ include Cognitive Behavioral Therapy, Person-Centered Therapy, Family Systems Therapy, Solution Focused Brief Therapy, Existential Therapy, and Play Therapy.
In addition to being a Licensed Professional Counselor, I am a Nationally Certified Counselor, a New Jersey Certified School Psychologist and Disaster Response Crisis Counselor. I possess an ED.S. Degree from Seton Hall University in School and Community Psychology, and a Masters of Arts Degree in Counseling and Educational Psychology from the University of Hawaii. Prior to joining HBH Counseling, I was a School Psychologist for 27 years. Additionally, I have maintained private practice for the last 15 years in Red Bank. I look forward to bringing my experience and knowledge to HBH!
SERVICES PROVIDED: Individual, group, family and couples counseling
AGES I WORK WITH: Children, Preteens, Adolescents, Adults and Seniors
John is a co-founder of ALOT for Students, which provides workshops that teach the skills necessary to raise the academic success of students and provide parents and teachers strategies to enhance the learning environment at home and in school.