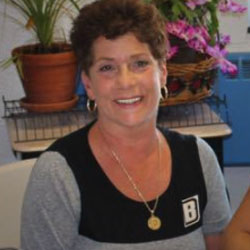 Lynn Davis, LCSW, LCADC, NBC-HWC, CCSDBT

NJ LCSW 44LC00143800, NJ LCADC 37LC00143800
I am a clinical social worker and a licensed drug and alcohol counselor. am an intensely trained Dialectical Behavioral Therapy (DBT) Therapist and skills trainer. I am also a certified Heath Coach. I am trained in providing Mindful awareness skills. I have been practicing for over 30 years providing psychotherapy and assessment and group to adults of all ages and adolescents.
My specialty is DBT skills training groups for adults and adolescents. Teaching mindfulness skills utilizing mediation and mindful awareness. I am also certified as a Health Coach. If you want to make lifestyle changes in your life that will improve your overall mental and physical health I work with your whole health body mind and spirit.
If you are overwhelmed and in emotional pain you have taken the first step towards change, learning new skills to manage your feelings and self compassion and acceptance.